Home
Welcome to Jefferson School!
Built in 1938, Jefferson School is one of the oldest buildings in the Normandy Schools Collaborative. Located in the historic Pasadena Hills neighborhood, the school boasts a choir, student council, LEGO, cheerleading and robotics teams, 21st Century after-school program as well as Girl Scouts and Boy Scouts troops.
Jefferson was selected for The Alliance for a Healthier Generation's annual list of America's Healthiest Schools, earning the 2018 National Healthy Schools Bronze Award. Student-created works were featured in the Young Artist Month Show at SOHA Studio and Gallery
#NormandyStrong
There are no resources or collections to display
Student registration will begin soon!
Be sure to check your email and website for updates.
7837 Natural Bridge Rd, St. Louis, MO 63121
7837 Natural Bridge Rd, St. Louis, MO 63121
Message from the Principal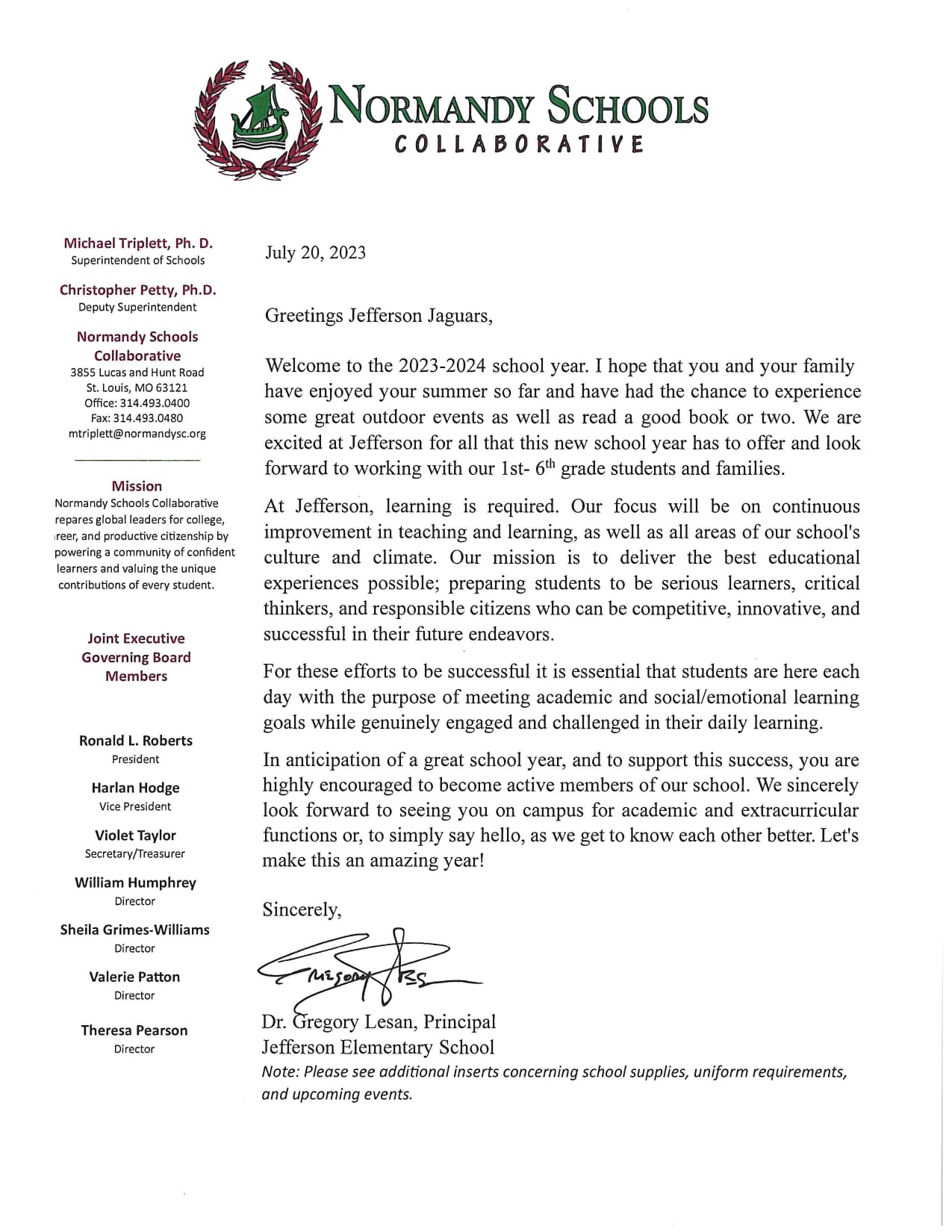 4th Grade Field Trip: Black History Museum, Wednesday, September 27th
Muffins with Grandparents, Thursday, September 28th